Volunteering at your library!!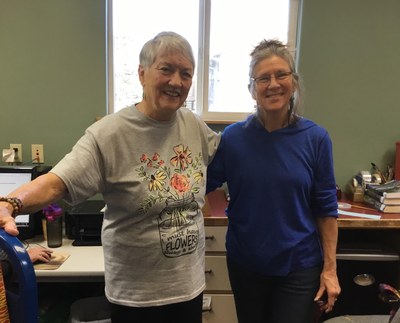 Pictured here (left to right) volunteers, Johnni Prince and Jenni Little, enjoy their time volunteering at the Waldport Public Library. 
Volunteers have been central to this community library. Applications are available at the circulation desk. We will do everything we can to match your interests to our volunteer needs.
Examples of ways volunteers help us include:         
Shelving books

Book repairs

Making copies

Assisting with children's programs

Book Covers