Kids Summer Reading Programs
 2020 Summer Reading Program: Imagine Your Story!!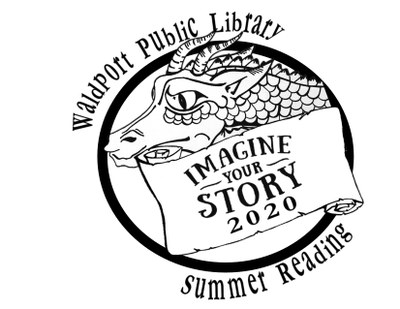 Imagine starting the 2020 Summer Reading Program early! Well, the Waldport Library has decided to begin the summer reading program beginning March 31.
The summer reading program begins March 31 and lasts through August 20, 2020.  Reading contracts and record sheets are available online or pick-up at the drive-thru at the address below.
Register and set a reading goal to earn an Imagine Your Story t-shirt and other prizes.  Prizes are awarded at the end of summer.
Request books:
Your Account Online - https://www.waldportlibrary.org/ 
Email – waldportlibrary@waldportlibrary.org
Telephone – 541-563-5880
Drive-Thru Pick-Up & Drop-Off:
355 NW Alder St.
Waldport, Oregon
Hours: Mon-Fri:
 9 a.m.-11 a.m. & 2 p.m-4 p.m.
Below are the printable or downloadable information sheets to begin your summer reading journey: 
Summer Reading Registration & Contract 2020
Reading Record Color-Sticker Page
Sponsors: 
Oregon State Ready-to-Read Grant, Lincoln County Library District, Friends of the Waldport Library, Waldport Subway, and Oregon State Fair.