Welcoming you to the Waldport Public Library
Message from the Director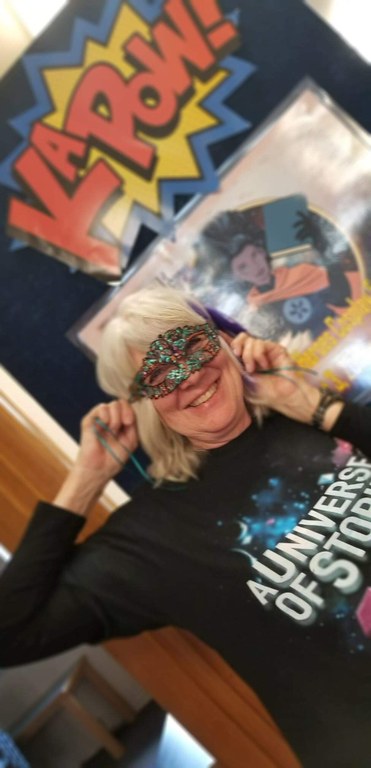 Dear Cosplay Friends,                                                
Welcome to the Waldport Public Library UNIVERSE of Heroes Cosplay Festival Saturday, August 3, 2019!
Our Cosplay Festival is a literacy and S.T.E.A.M. based event, and is a fun, free, and family-friendly day for all ages. 
From 9 a.m. until 6 p.m., heroes of all ages are invited to come in family-friendly  costumes and enjoy a day designed to encourage literacy and innovation including art, imagination, animals, science, technology, engineering, art, and math. You are our guest today either as a fan, participant, vendor, volunteer, or competitor in costumes or art.
This is a first for our community, and we hope your Cosplay Festival is a great day to remember.
        See you at the festival!
Sue Bennett, Director
Waldport Public Library