Donating to the Waldport Public Library
Waldport Public Library Resources Disclaimer:
These links are being provided as a convenience and for informational purposes only; they do not constitute an endorsement or an approval by the Waldport Public Library of any of the products, services or opinions of the corporation or organization or individual. The Waldport Public Library bears no responsibility for the accuracy, legality or content of the external site or for that of subsequent links. Contact the external site for answers to questions regarding its content.
  Friends of the Waldport Public Library!!
Being a friend is a great way to support your library. The Friends of the Waldport Public Library have been active since 1995, a non-profit organization with 501(C3) status. The purpose of this organization shall be to maintain an association of persons interested in libraries, to stimulate the use of the Waldport Public Library's resources and services, to receive and encourage gifts, endowments and bequests, promote increased knowledge and understanding of its services and needs, to promote and encourage the future growth and expansion of the Library. 
Your Membership Dollars Help:
Us offer free Chautauqua programs each year. 

Enable us to supplement library funding; purchasing library materials and special services that might otherwise not be possible. 

Purchase audio books for the library's collection. 

Support various Children's Programs. 

Raise funds for library remodeling and improvements.
     Friends of Waldport Public Library
     PO Box 605
     Waldport, OR   97394
     Email Address: friendswaldportlibrary@gmail.com
Amazon Smile another unique way to donate!!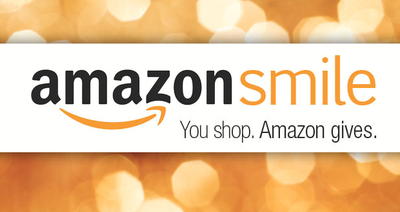 AmazonSmile, a great way to donate to the Friends of the Waldport Public Library. AmazonSmile will donate 0.5% of all eligible purchase proceeds to a charity of your choice, from Amazon's "Smile" purchase items.
When you make purchases on smile.Amazon.com you can choose Friends of the Waldport Public Library from the smile.Amazon.com donations tab. Amazon will donate your eligible charitable proceeds, automatically, to the Friends of the Waldport Public Library, when you purchase AmazonSmile items.
Both the Friends of the Waldport Public Library and the Library appreciates the support all of you give to bring children's and teens' programs, along with purchases of library materials, and AmazonSmile is a unique way in which to bring these valued community library services to our community.
For any questions about AmazonSmile go to smile.amazon.com , or call the Waldport Library at 541-563-5880.