Teens & Adults Art Night: Art Heritage Night with Jen Hernandez @ Waldport Public Library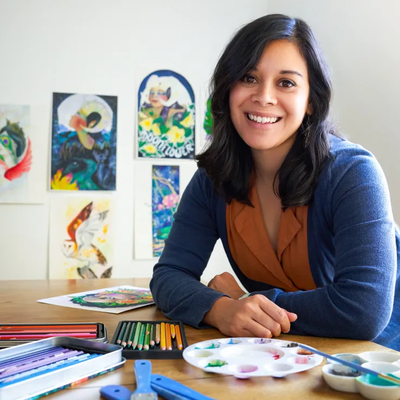 When

Oct 13, 2022

from 04:30 PM to 06:30 PM

(US/Pacific / UTC-700)

Add event to calendar

iCal
Teens & Adults Art Night with artist Jen Hernandez: Heritage Art Night! 
Join, artist Jen Hernandez, Thursday, October 13, 2022 for Heritage Art Night, 4:30 pm- 6:30 pm, at the Waldport Public Library. 
Hernandez will talk about her heritage and give members a chance to talk about their own heritage. Then we will be creating self-portraits in pen and ink.  The big question is "How do you see yourself?"  For example, do you see yourself as a superhero?  I tend to see myself in abstract so my drawing might reflect layers of shapes.  Maybe your heritage makes up very different parts of who you are.  This will be a terrific chance to learn drawing techniques as well.
Jen Hernandez is an artist who leads workshops and teaches art. She particularly likes leading workshops in painting, book arts, drawing, and polymer clay with youth and with adults.  You can visit her website at https://jenhernandezart.com/classes/  . 
You can sign up in person, or at the front desk.  As always, this is a free class and we will provide supplies.